Renovated terraced house for sale:
Bull Close Rd, Guide Price £99,995 - £109,995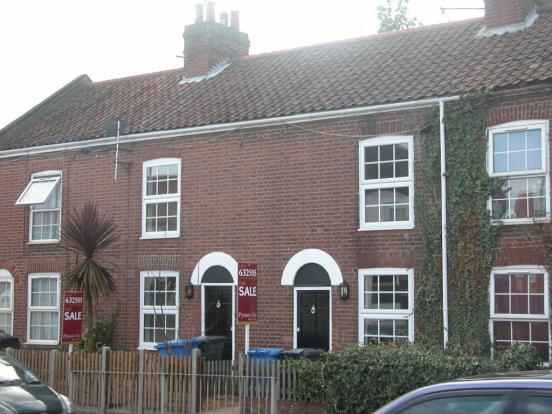 Nice little house, was on for c.£115k. Recently. I think this house, and the one next door, were previously council houses but due to the cost to Norwich City Council to bring them up to standard, they were sold in auction. I believe that the two houses sold for around £75k.
Can't see any propective buyer wanting to pay more than £99,995 for it though. The lack of parking outside puts me off.