From the Guardian: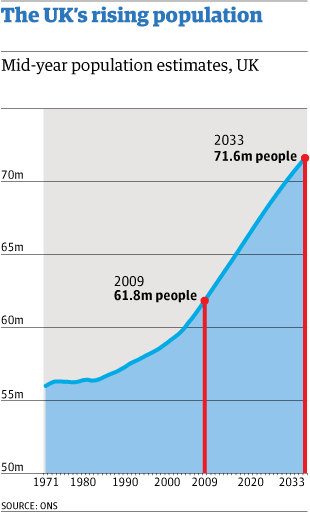 I've seen other estimates showing the population topping out at 115 million.
Now we all understand the demographics at play, ageing population, etc. But can someone please explain to me why the UK managed to quite successfully maintain a steady population in the 60's, 70's and 80's, and why it is necessary to let it explode now?
I mean those demographics are going to be there eventually. To me, we face them with 50 million people, or we face them with 115 million people, Personally, I'd rather face them with 50 million. Surely the standard of living would be much higher with fewer people?
Why is no one screaming out about this one. Not only will it create misery of life, but it will completely destroy British culture.....